A Veneer is a custom made, thin layer of porcelain which is used to improve tooth esthetics. The veneer, usually less than 1 millimeter thick, is chemically fused to the tooth surface improving the color, shape and thickness of the existing teeth.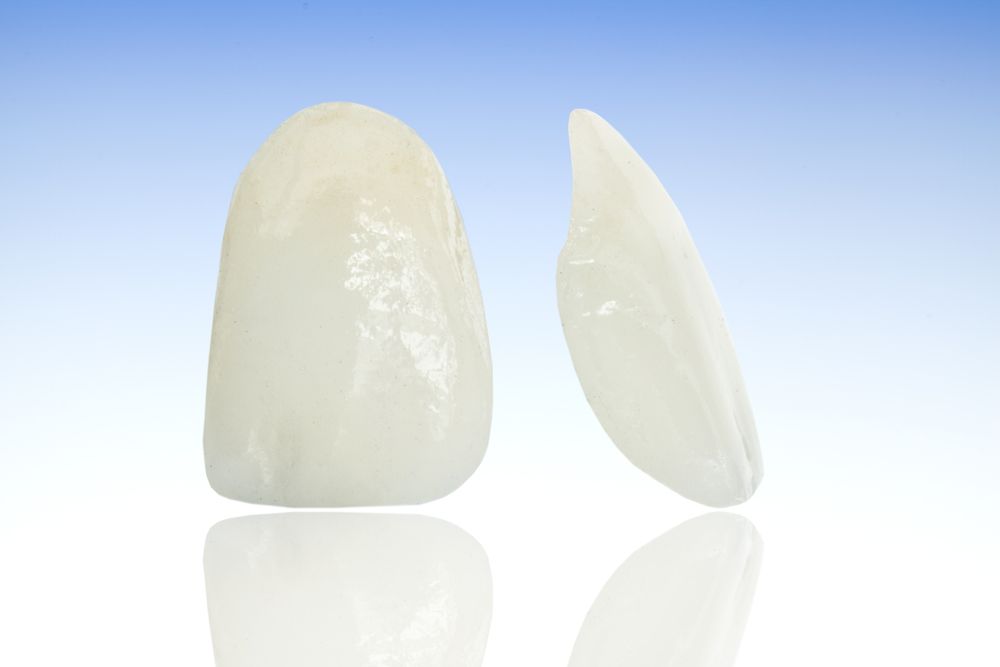 Porcelain Veneers are one of the most conservative yet effective methods used for Smile Improvement, causing no damage to the existing natural teeth.
On the right are before and after pictures of a 35 year old patient whose complaint was her discolored front tooth. Years ago, The tooth had been involved in a sport related injury, yet it remained vital: It reacted normally to stimulation and needed no treatment besides esthetic improvement.
The treatment of choice in this case was Smile Improvement using Porcelain Veneers.
The resulting smile speaks for itself.
Contact Dr. Miller today and make your dream smile a reality!